Toyota was named to LATINO Magazine's top 100 companies for Latinos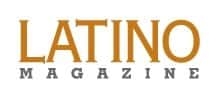 Toyota Motor North America was named to LATINO Magazine's top 100 companies for Latinos for the fifth consecutive year. The annual list factors in corporate support for the Latino community in the areas of philanthropy, workforce diversity, minority business development and governance.

This year the magazine highlighted Toyota's Organization for Development of Latinos (TODOS), an employee resource group, which encompasses 600 team members across North America. TODOS leverages the talent and energy of team members to make a positive impact on its members, the company and communities where Toyota conducts business.
"We are honored to be recognized for our commitment to the Latino community, from efforts to empower team members to initiatives to help drive our communities forward," said Adrienne Trimble, general manager, diversity & inclusion, Toyota Motor North America. "Hispanic-owned enterprises are some of our key business partners. We've done more than $1 billion in business with Latino suppliers to date, and since 2000, we've tripled the number of our Hispanic-owned Toyota and Lexus dealerships."
In the community, Toyota also recently launched "Juntos Somos Imparables" or "Together We Are Unstoppable," which is aimed at celebrating those who have made a difference in the lives of Hispanics and have inspired them to succeed and reach their dreams.
Nominations to the LATINO 100 were submitted both formally and informally by non-profits and community organizations, as well as the magazine's readers, partners and stakeholders in the Hispanic market. The listing was compiled by the editors of LATINO from these nominations, and their own research on companies and programs that positively impact Latinos.